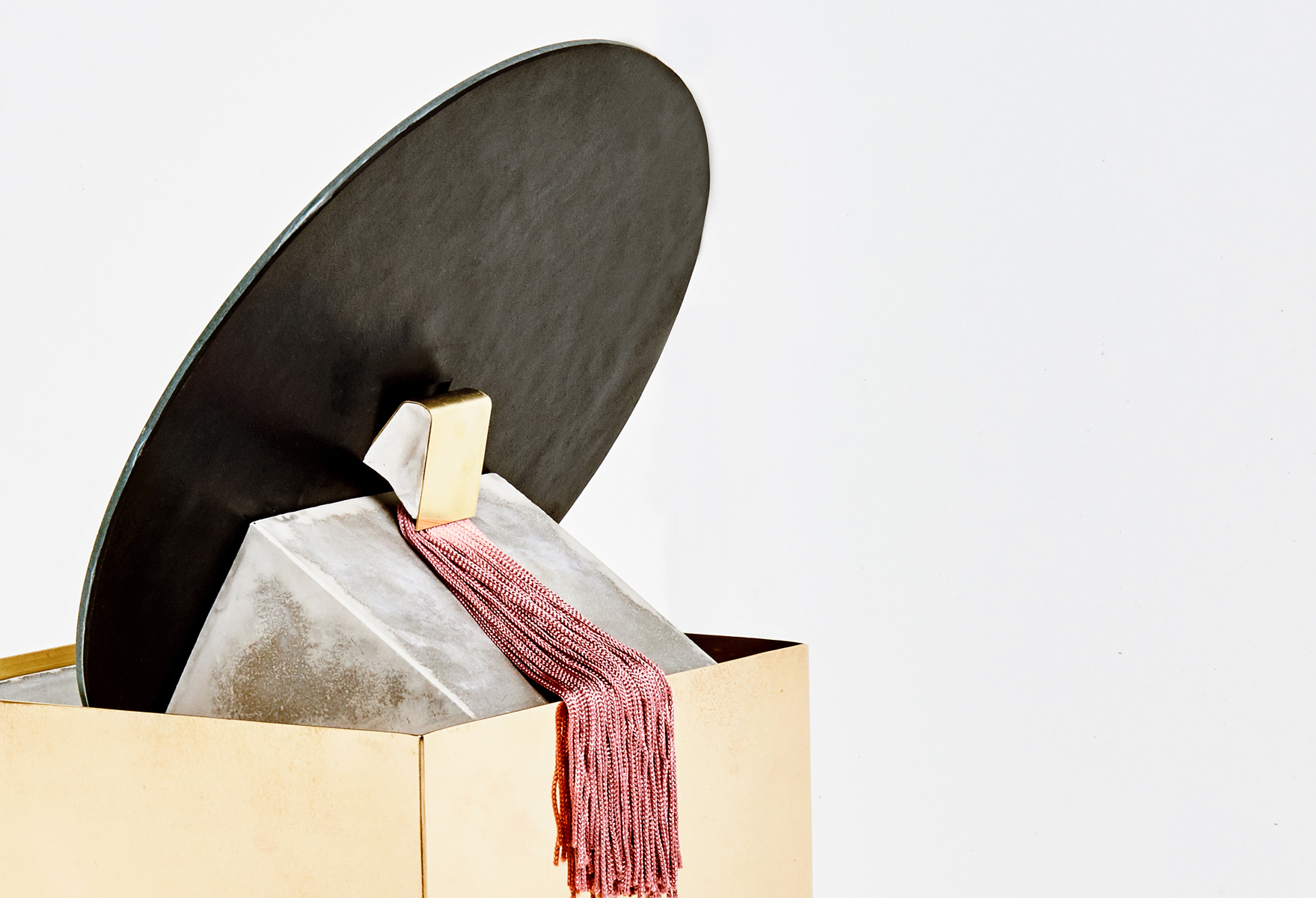 Agnes Mirror
Object Permanence, 2020
Pure forms levitate beside one another in this vanity mirror composed of a brass cube base holding a round 9" mirror.
Cast concrete juts out of the base to allow the mirror to rest in place at the optimal angle. The mirror has a unique detail on the back - a custom brass and pink silk tassel hangs off the mirror and swings between the materials at play.
The mirror is an exercise in Primitive shapes and minimalism from the front, with an element of intrigue and ornament added to the back in playful disruption.
Materials: Brass Cube, Mirror, Neoprene, Silk Tassel, Concrete, Brass Custom Hardware
Dimensions: 16D in x 9 W in x 9H in
Inquire